Swim Team Try Out Sign Up
---
SA June Swim Meet Updates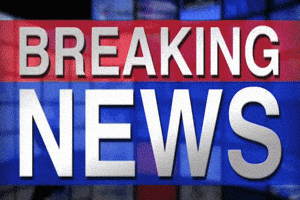 We are excited to announce that parents are welcome in the building for this meet!!!  
Warm-Up and Start Times
Saturday AM (OPEN) Warm-Up 10:00-10:50am / Meet Start 11:00am
Saturday PM (12&Under) Warm-Up 2:30-3:00pm / Meet Start 3:10pm
Sunday AM (OPEN) Warm-Up 8:00-8:50am / Meet Start 9:00am
Sunday PM (12&Under) Warm-Up 12:25-12:55pm / Meet Start 1:00pm
Heat Sheets
---
USA Swimming Wave 1 Olympic Trials Photos
---
Betsy Dunbar Meet Updates w/ Heat Sheets
We have decided to merge the 13-14 and 15&over sessions.  We will be doing chase starts for both the 13&Over and 12&Under sessions.  Odd heats will start from the diving well end with the even heats starting from the scoreboard end.  All 50's will start from the scoreboard end.  Currently parents/spectators are not allowed in the building.  
New Warm-Up & Start Times:
Saturday 13&Over Warm-Up 8:30am / Meet Start 9:45am
Saturday 12&Under Warm-Up 2:30pm / Meet Start 3:15pm
Sunday 13&Over Warm-Up 7:30am / Meet Start 8:30am
Sunday 12&Under Warm-Up 1:45pm / Meet Start 2:30pm
 Meet Documents:
---
SwimAtlanta May LC Meet Updates
Due to the size of the meet we have merged the two sessions.  Parents will not be allowed in the building unless volunteering.  Cumming Aquatic Center outdoor leisure pool opens this Saturday.  Families are welcome to pay $5-7 per person to enter that pool to be able to watch from the windows.  Swimmers are encourage to wear a mask when not swimming, eating, or drinking.  We will be trying to do a live stream on Facebook www.facebook.com/swatjcteam
Warm Up Schedule
12:00-12:25 Sugarloaf, Johns Creek, Hamilton Mill, Lanier Aquatics
12:25-12:50 Midway, Georgia Tech, Roswell, Mt. Bethel
Meet will start at 1:00pm
---
2021 Mizuno Atlanta Classic Swim Meet
SwimAtlanta is excited about hosting everyone on May 14-16th at the 2021 Mizuno Atlanta Classic.  The 800 / 1500 is listed in the timelines as women / men but we will be swimming them as mixed.  We are planning to run time trials at the end of finals every night and on Sunday after women's prelims and before the 800/1500 session.
Thursday night we have 5 lanes open for swimmers wanting to get a swim in at Georgia Tech 4:30-7:30pm.  Our Sugarloaf location will be open during the day for anyone who would like to get in earlier.  We will have assigned warm up times for prelims to help control numbers on the pool deck.  The diving well will be open during the meet for warm-up and warm-down.  Swimmers are asked to sit upstairs in the stands.  We are asking everyone to wear a mask when they are not swimming, eating, or drinking.  Swimmers will not need to do any type of covid testing before this event. At this time Georgia Tech is not allowing parents/spectators in the building.
---
SwimAtlanta March Meet Updates
We are going to make a few time changes for the meet this weekend. The warm-up schedule/meet start times will be as follows: 
AM Session Warm-up: 
Sugarloaf 9:00-9:25am 
Hamilton Mill/Johns Creek 9:25-9:50 
Meet Start 10:00AM / Heat Sheet
PM Session Warm-Up: 
Roswell/GT 12:15-12:40 
Midway/Cobb 12:40-1:05 
Meet Start 1:15 / Heat Sheet
The weather is suppose to be great.  Kona Ice will be at the meet.  Kona Ice will be making a donation to Swim Across America with some of the profits from sales. 
SwimAtlanta Swim Shop is going to be doing a side walk sale and offering limited edition fun spring time colors SwimAtlanta shirts.
---
Georgia Swimming 2021 SC Senior State March 19-21 @ GA Tech
SwimAtlanta is excited to be running the Short Course Senior State Championship &  @ GA Tech this year.  Athletes should come attired in their suits (underneath their warmups). If for any reason an athlete must change (ripped suit, etc.) it must be done in the lower level locker room, not mezzanine level bathroom). Masks must be worn at all times, unless actively swimming. Social distancing at all times in the team areas, in the coaches' area, etc… We may conduct temp checks at the entry points of the venue. Non Compliance with Covid Protocols, may result in removal from the meet without warning.  500 Free, 1000 Free, and 1650 Free swimmers can have counters come in the building to count for them.  Counters will need to enter the building from Tech Parkway to checkin.  We ask counters to arrive no earlier than 20 minutes before the swimmers heat start time.  Reminder no parents will be allowed in the building except for counters and volunteers.