2023 GA Swimming 10&Under Winter Championships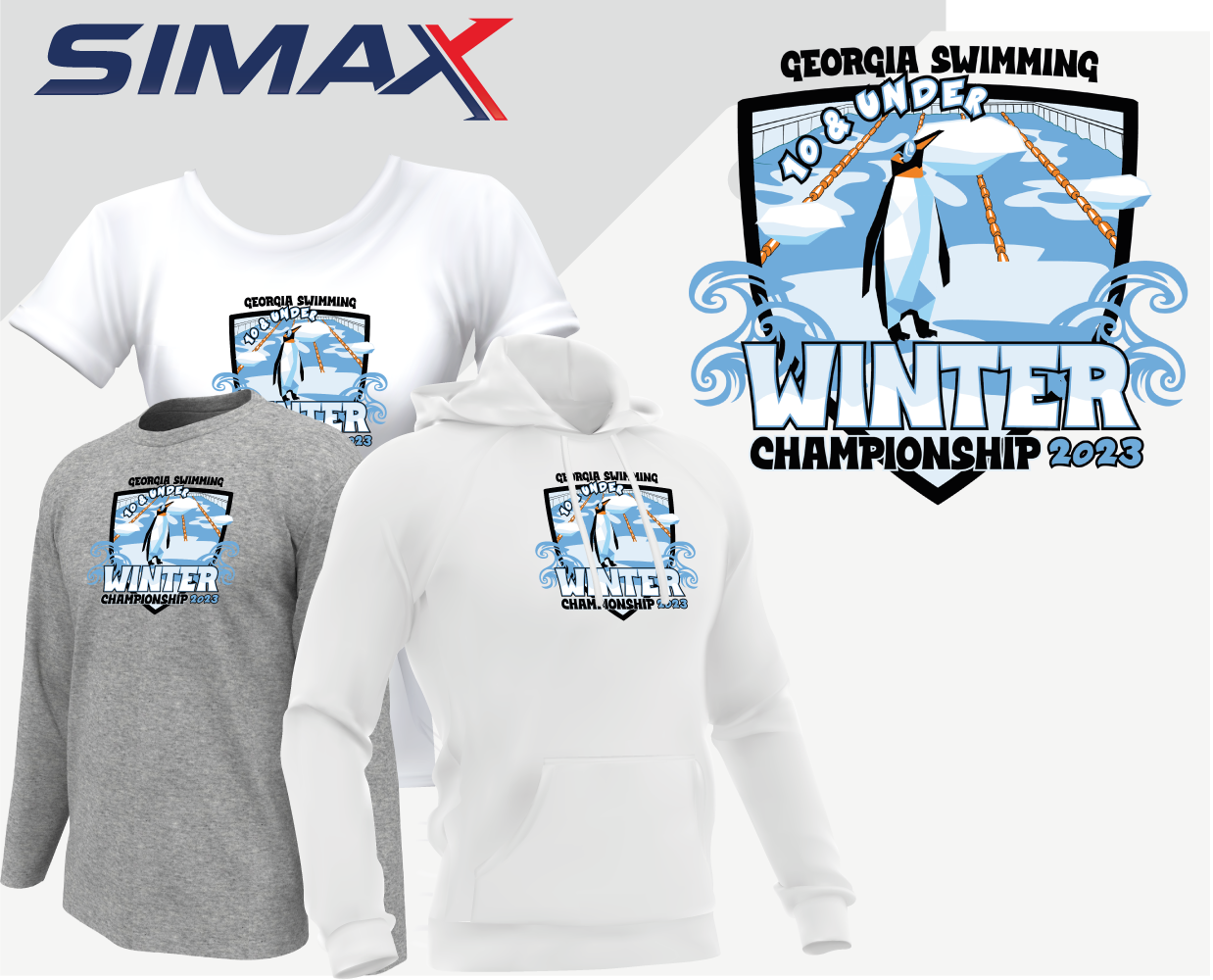 SwimAtlanta is honored to be running the Georgia Swimming 10&under Winter Championship. The meet will start off with exciting Relays on both Saturday and Sunday.  For this meet relays will be mixed.  Meaning each relay will have 2 girls and 2 boys on it.
SiMaxsports will be at the meet for all your Official Swim Meet Apparel.  Reddiset Swim Shop will be able to help swimmers with purchasing new tech suits, practice suits, caps, googles, and etc. SwimAtlanta is thrilled to have River Oak Photography to provide action photography at the 10&under Winter Championship for our Georgia Swimming swimmers and families.  Make your reservations in advance online coming soon. Contact [email protected] with any questions.
Georgia Tech CRC Staff has asked our swim meet to participate in their Canned Food Drive. Please consider bringing 2-4 canned items to the meet this weekend.  Canned food items can be dropped off at the entrance door of the CRC.
Meet Schedule:
Only volunteers, timers, officials, swimmers, and coaches will be allowed on the pool deck.  To sign up to be a timer please click here.
PrePay Parking - Parking Deck will be taking payments day of the meet.  W02 hourly parking lot is an option.  Max rate for that lot is $15.
Psych Sheet   updated 11/27/23
Heat Sheets